Hikaru Hayashi, Go Office
This is a smaller trade sized (6  x 8.5 ) series and contains all new information, drawn by some great artists.  The whole series is good, but I wanted to focus on this volume in particular because it's a lot of fun and would make a great, fun holiday gift for the budding artist.  It's kid friendly (no nudity or graphic violence) but far from kid-specific and inexpensive (retails for 13.95 but is much cheaper with the gratuitous Borders coupon).
Each of these volumes covers a similar pattern: focus on a particular topic, pose drawing tips, some ways to express various emotions, practical advice on manga tools (like ink or tone),  a section on using layout as a tool to convey the topic, and some real manga pages analyzed with regards to the topic.
This volume focuses on action poses and expressing action.   One of the things that I love about this series is that they use both male and female bodies as examples.  The other thing they do is show the same pose from different directions.  Drawing the body from different directions really helps an artist understand the underlying anatomy.  This volume does a great job by taking an action and breaking it down into steps like so: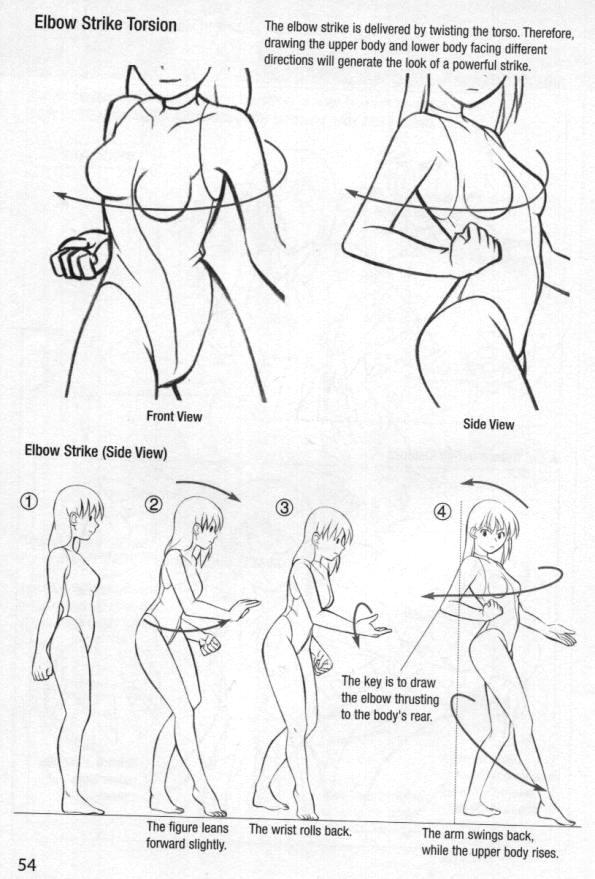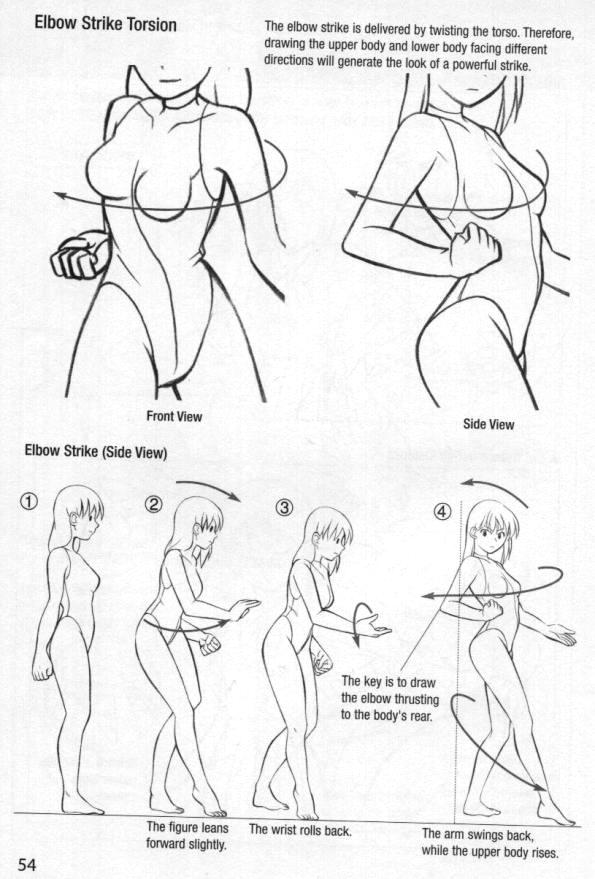 As I mentioned, some of these volumes include reference photos.  Here's a great example of how to learn to draw hands and how to translate the reality of the shape (hands are darn complex) to a drawn image that works: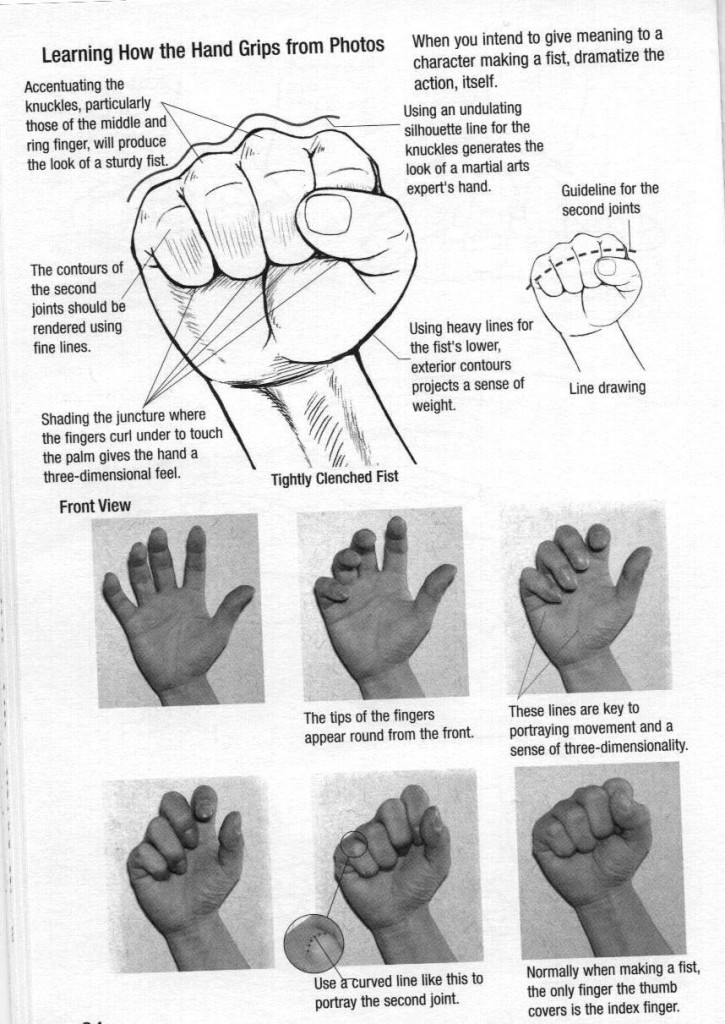 There is a good balance of advanced drawing to stretch the artist and simplified but effective techniques that should be doable even by beginners: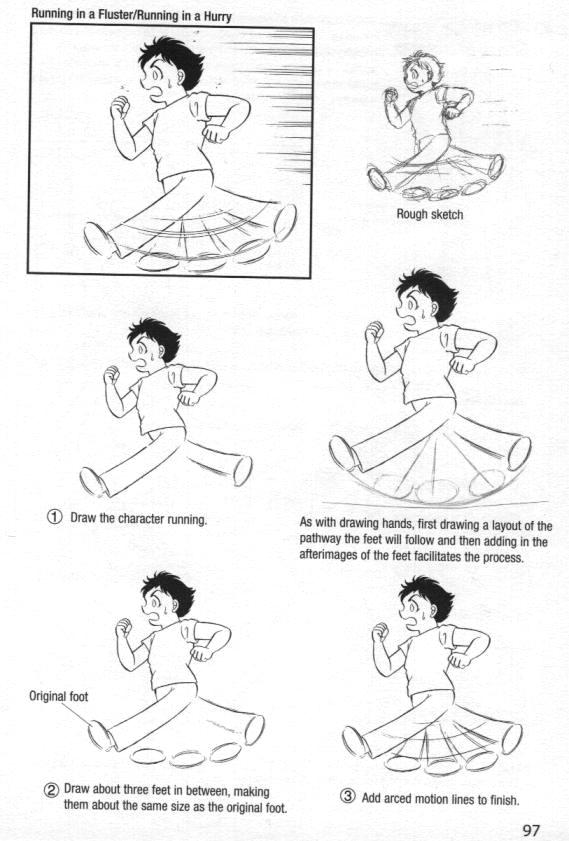 One of my favorite things about this series is the hands on pictures of real artists creating the pictures that are included: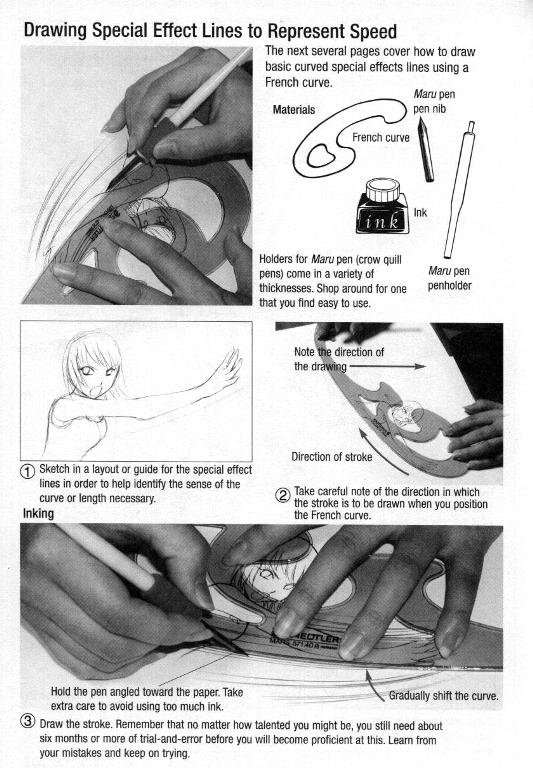 I've read and enjoyed each of the volumes in this series.  They're all good.  This is one of my favorites, however, because it covers how to draw a ninja on water skis and using a blow dart.  Can't beat that.