In relation to Adam Stephanides' post on xxxHolic, Art Nouveau and Ukiyo-e, here are some images from the floating world for comparison with the various illustrations and covers for CLAMP's manga.
(1) Style of Moromosa: Parading Courtesan with Attendants, 1740s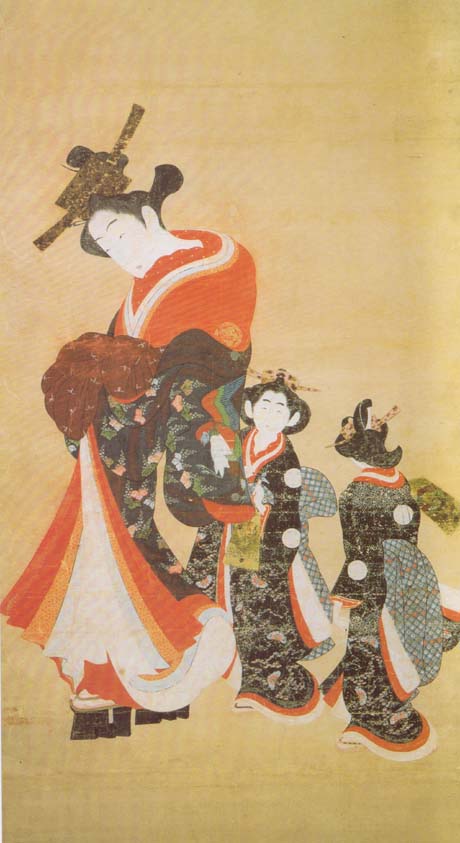 (2) Fan prints by Kuniyoshi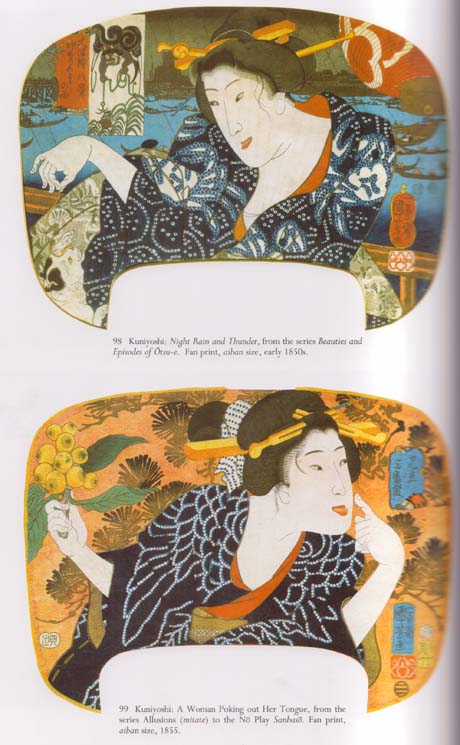 (3)  Kiyomitsu II (Kiyomine): The Angry Drinker, late 1810s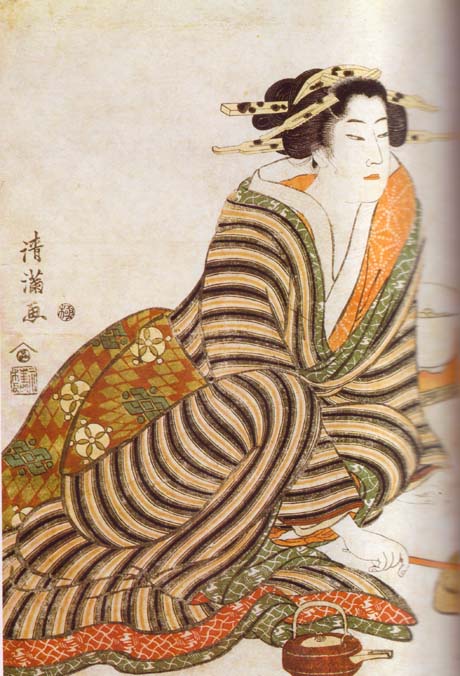 (4)  Kuniyasu: Geisha with Samisen, mid to late 1810s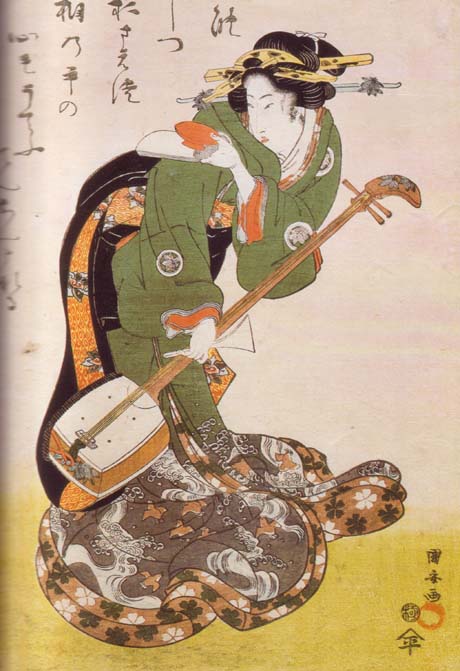 (5) New Year's Eve Foxfire at the Changing Tree by Hiroshige (1857). This famous woodblock print from One Hundred Famous Views of Edo is also my favorite in the series. If I were to get a Ukiyo-e print to hang in my house this would be the one.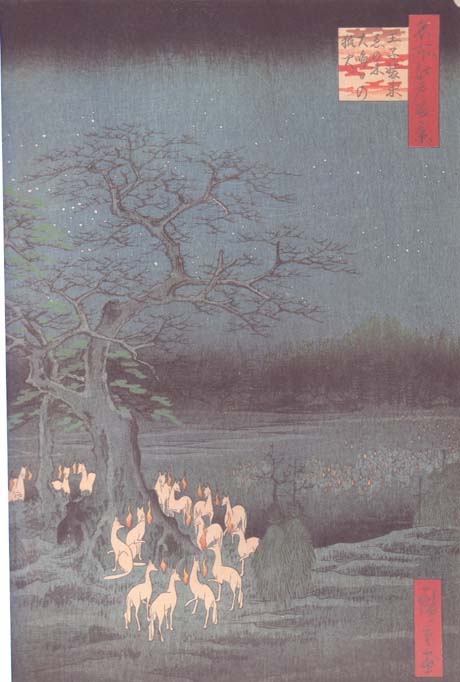 (6) Haunted Couple; Illustration from Stars on a Frosty Night (1808) by Hokusai. Revenge scene from a "Gothic novel".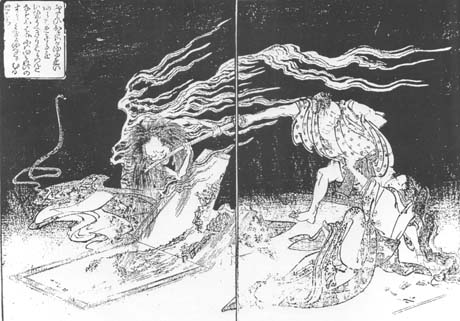 (7)  Haunted Couple; Illustration from The Bridge of Love-dreams (1809) by Hokusai. A scene from another Gothic novel.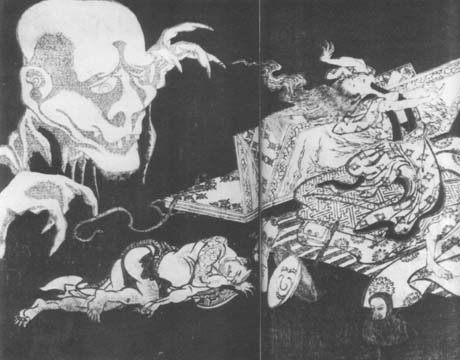 (8)  Young Lovers. Plate from The Jewelled Merkin (c.1820) by Hokusai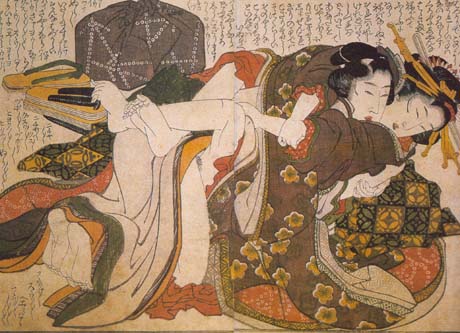 (9)  Boat Harlot (mid-1810s) by Hokusai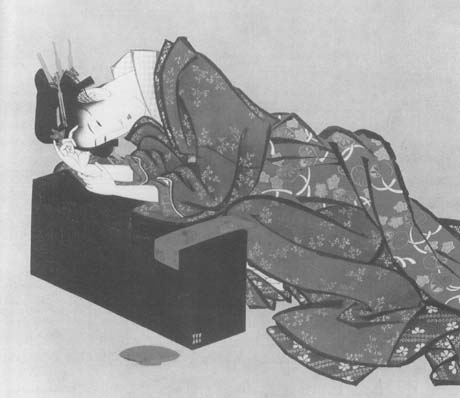 _____________
Update by Noah: You can read all posts in the xxxholic roundtable here.