To wrap up the roundtable, some Nina Paley cartoons. The full run of Fluff and a selection of more Nina's Adventures, along with other cartoons, interviews, and miscellaneous materials related to Sita Sings the Blues, are available at the Internet Archive.
Click through the thumbnails below to read.
"Art vs. Commerce" from Nina's Adventures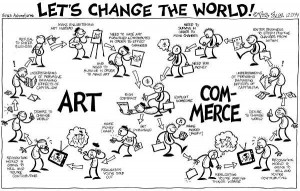 "Sheep Reincarnation" from Nina's Adventures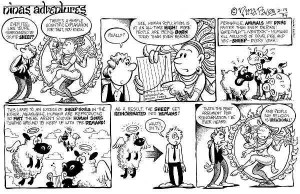 "Urbana, Illinois vs Santa Cruz" from Nina's Adventures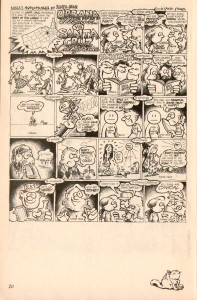 "That Little Weasel!" from Nina's Adventures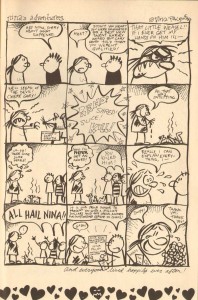 Empire of the Godzillas from the Daily Illini (c. 1983, University of Illinois Student Newspaper)
___________
Update: You can read the whole roundtable on copyright here. Despite Caro's promise that this is it, we'll actually have one more post on the topic tomorrow….