The essay below is by Ed Chavez of Vertical Press.
____________________
30 years ago all translated manga were practically arty comics. The designs were nothing like what was available in the West. The stories were told with a focus on characters, instead of narrative. And while the very first manga in English, Barefoot Gen, came from mainstream anthology Shounen Jump, many of the other titles that followed it in the 80's were from seinen or alternative manga publications that at the time were just starting to make an impact on the Japanese manga scene.
The industry has changed in almost every way imaginable on both sides of the Pacific over these now four decades. In fact so much has changed that both regions can now say with confidence that they both have legitimate art manga scenes. Whether either market is actually viable is still questionable, but at least for the time being, artsy manga is here and I can say with confidence that more is on its way. And for the sake of this discussion, I would like to go into a little detail as to why that is and what publishers in the industry are doing to maintain that small subset within manga alive and well.
But before I dive into that, I feel I must provide my definition of "arty manga", as this piece will focus solely on that subset and not just your average seinen or josei title like Oishinbo, InuBaka or even Twin Spica. Japanese comics for older readers have been around since the bronze age of English manga. Akira, Lone Wolf & Cub and Crying Freeman are examples of that. With publishers like Dark Horse and Del Rey Manga these titles should flourish as they have for hits like Genshiken, Hellsing and Chobits. I do not want to disparage the artistic value of any of those titles. However, all of these properties were at one point marketed towards the mainstream overseas by some of the biggest publishers in that market. And in many cases, these titles had media tie-ins that helped their brands receive more recognition from the sub-culture in the West.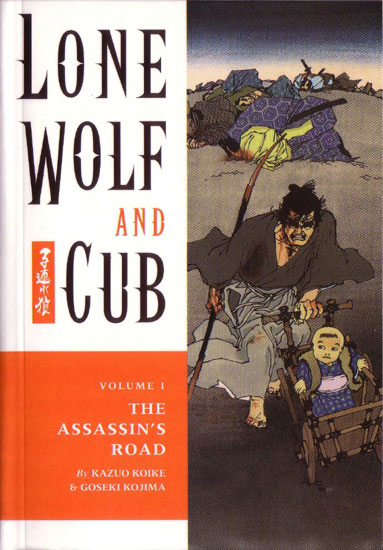 An "arty manga" is generally not blessed with either. It is "successful" in spite of being under-supported or is published by the manga equivalent of a Top Shelf or First Second. It has been recognized by editors across the globe even when it doesn't have a specific genre to be pigeonholed into by critics. An arty manga might not have dialogue. There are times when its designs are so bad they feel so right. These comics have so little going in their favor that even in Japan they are often just called comics (using the English term). And in some cases the artists even create new terms to more closely describe their brand of sequential art.
I suppose classical works are now being called arty, as some can reveal a chronological history of manga story-telling methods and artistic designs analogous that can then be used for study similar to an art appreciation course. But titles like Dororo or even some Tatsumi works transcend time and continue to have themes that can be appreciated from a mainstream seinen or shounen perspective generations later (though many manga readers will likely get hung up on character design).
With so many hurdles to overcome why even approach arty manga? The answer is simple… Unlike more mainstream manga, which is a bit of a contradiction in the US, arty or even literary manga tend to have a feel and tone that is closer to western graphic novels than to the best-selling shoujo or shounen properties on either continent. When approached with enough restraint and common sense, an arty manga has the potential to be a hit with readers, critics and sales directors alike for the following reasons…
1) Comics like Tokyo Zombie and to an extent many of Junko Mizuno's works fill a niche for fans. These fans may not be manga fans, either. These readers may have an interest the world of Japanese film or Japanese design. Japanese sub-culture is much broader than just anime and manga, and by exploiting specific designs and genres smart publishers with a keen understanding for the pulse of sub-culture trends in North America can make properties or artists that are experimental even in Japan accessible to a steady readership without having to appeal to a manga-cow audience at Borders or B&N.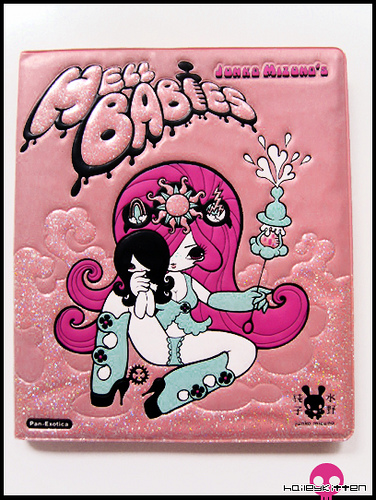 The development of "gekiga", a term that is loosely thrown around by some pundits and marketers in the west, has created a reasonable base for titles that are labeled as such (even if they were originally seinen properties in Japan).
2) When critics outside of the "mangasphere" get a hold of a manga there is often some trepidation. Most appear to be too foreign and while even the best seinen and josei titles can stimulate readers, length is often an issue. So unless the property is extremely compelling or intriguing from a journalistic perspective, like Tezuka's Buddha, it may be challenging to give an appropriate review.
Because of the challenges to produce these works in Japan, most arty manga tend to be shorter and many are plot driven (instead of character driven which is the industry standard). This allows critics, academics and journalists to really dig deep into these titles without having to devote time and resources to acquire translated versions of every volume of an 11 volume on-going series.
The informed publisher will have staff on hand to select and dissect properties that are challenging but relevant to their market. Through marketing they will find ways to exploit current events, trends or existing authors/books to help promote their titles. The smart publisher makes an effort to present their content as Japanese, but they must be always aware that their readership is not and may not have an interest in the nuances of manga culture, let alone Japanese culture. And when a critic can find a comic that transcends languages, cultures and time they will respect that and champion it as seen with arty mega-hits like A Drifting Life and Buddha.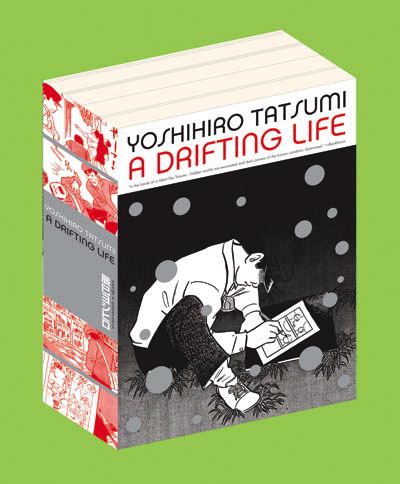 3) Producing arty manga is a challenge within the manga industry. In Japan artists working within the experimental field have historically not received page rates. Instead they toil away submitting work, hoping that one day their stories or series will be collected into graphic novels from which they receive royalties. Print runs for these GNs are not significant relative to traditional manga releases (in my experience working for Kodansha print runs average around 30,000 for seinen magazines, but can go much lower for their more experimental spin-off lines).
Arty manga is rarely localized by the US manga powers—Viz Media, Yen Press and TokyoPop. Publishers like Drawn & Quarterly, PictureBox and Last Gasp (often with the help of JaPress) tend to provide most of this content with my company Vertical dabbing into the field now and then. Speaking from personal experience, releasing an arty title means a lot of overhead but can often mean significant returns in the long-term. Designing a book that will appeal to a mainstream readership is critical. So everything from the jacket and orientation needs to be scrutinized just as much as the top-class translations these publishers often commission. All of that costs money and demands time. However that is because these books are not mass-market. They are works of love and they deserve more.
Price points are often higher reflecting the production costs. Marketing budgets are also higher and used more effectively. And while I am reading that some believe this is because many of these publishers are comics specialists, I will say Dark Horse is a comics specialist and well they haven't taken the scene by storm with their actual gekiga releases such as Satsuma Gishiden or the Color of Rage. At the same time, Dark Horse readers, whether they read manga or AmeComi or both, might not be art comics readers. D&Q readers are. Picturebox readers are. Last Gasp readers know what to expect from their comics. And in the case of Vertical, our readers tend to be fans of Japanese genre fiction and Japanese film, so they get many of the same themes and genres in comic form. I want to believe these publishers also exploit their books knowing that.
These business factors can turn a micro-niche release into a financial success. However, the same formulas also should prevent a publisher from over-reaching by releasing too much into a market that is growing steadily, but appears to be waiting for that next title to break free from the "manga/comics ghetto."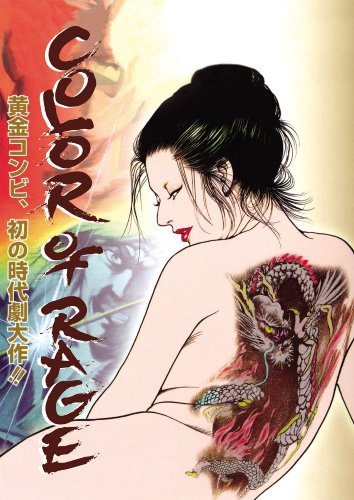 That said, even with all those variables working in a publisher's favor not every title will work, nor will every artist. For every A Drifting Life there will be a The Box Man and for every Apollo's Song there is an Andromeda's Story, just like Naruto has its Cat Eyed Boy and Fruits Basket has its Tantric Fighter… The successes earned their praise because of the quality of work. Sadly there are many more titles that do not receive their due everywhere for reasons too many to list.
So while others focus on demographics, libraries or designers, I say publishers need to make sure the arty, literary, indie, experimental, alternative…manga they select are always simply great comics. Whether spelled with a "k" or with a "c", good comics will never be denied their place in homes and stores.
__________________
The entire Komikusu roundtable is here.