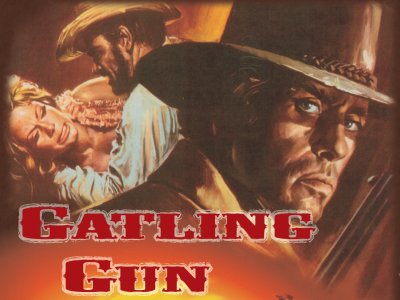 News
First, I wanted to welcome Nadim Damluji, who is going to start a monthly column here called "Can the Subaltern Draw?" You can read Nadim's bio here. His first column was posted earlier today.
Second — last week I took the weekend off…and it was such a relief that I think I'm going to make it a regular thing. I may post something small every so often, but in general we'll just run Monday to Friday from now on.
On HU
I think I may go back to doing a weekly roundup of posts. We'll see how it goes…but anyway, this week:
James Romberger interviewed Gene Colan.
I posted a downloadable contemporary R&B mix.
Stephanie Folse continued her Elfquest re-read.
I posted a story about Philip K. Dick through history.
Pam Newton discussed corruption, or the lack therof, in the Wire.
I talked about Tom Spurgeon's review of Chester Brown's Paying For It.
Melinda Beasi and Michelle Smith discussed the manga series Please Save My Earth.
I reviewed Fumi Yoshinaga's All My Darling Daughters.
And Nadim Damluji talked about the Arab Superman.
Utilitarians Everywhere
At Splice Today I have a bunch of articles.
Terry Eagleton and my son on Karl Marx.
French black metal band Blut Aus Nord and Christian liturgy.
Gender lessons from spaghetti westerns.
Links
What teachers can't do.
Joy and Sean have their own twitter focused on Ogden's Victorian wire.
Sean Michael Robinson on the Tokyopop licensing issues.
Craig Fischer organized this charitable comics criticism zine to which I'm contributing.
Somewhat over-carbonated, but basically solid article on Chris Ware and modernity.
Robert Stanley Martin on Godard.