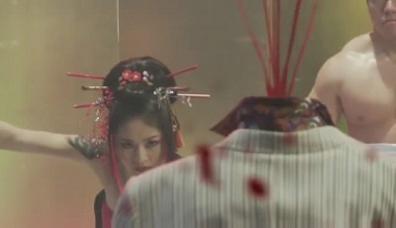 News
The deadline for submitting lists for our Best Comics Poll is June 30! Please check out the guidelines and submit a list!
On HU
Featured archive post: Derik Badman's translation of Fabrice Neaud's essay on Aristophane's Conte Demoniaque.
James Romberger on some of the most underrated Kirby comics ever.
I talk about DC's stupid flashpoint map.
I discuss French black metal horde Blut Aus Nord and Caroline Pickford's liturgical philosophy.
I talk about the emptiness of Ghost in the Shell, the manga.
Joy DeLyria discusses the feminist problems with Bewitched.
Sean Michael Robinson argues Samantha of Bewitched is a slumming immortal, not a trapped housewife.
Utilitarians Everywhere
I review the Japanese gorefest Psycho Gothic Lolita at Splice Today.
And also at Splice I look at the recent Republican debate so you don't have to.
Other Links
The folks at Savage Critics talk Paying for It.
Charles Reece disagrees with me about Priest.