The following lists were submitted in response to the question, "What are the ten comics works you consider your favorites, the best, or the most significant?" All lists have been edited for consistency, clarity, and to fix minor copy errors. Unranked lists are alphabetized by title. In instances where the vote varies somewhat with the Top 115 entry the vote was counted towards, an explanation of how the vote was counted appears below it.
In the case of divided votes, only works fitting the description that received multiple votes on their own received the benefit. For example, in Jessica Abel's list, she voted for The Post-Superhero comics of David Mazzucchelli. That vote was divided evenly between Asterios Polyp and Paul Auster's City of Glass because they fit that description and received multiple votes on their own. It was not in any way applied to the The Rubber Blanket Stories because that material did not receive multiple votes from other participants.
Matthew J. Brady
Writer, Warren Peace Sings the Blues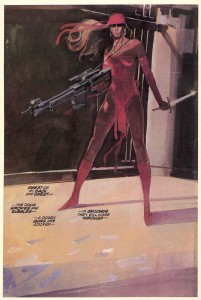 Elektra: Assassin, Frank Miller & Bill Sienkiewicz
Caroline Bren
Cartoonist, Young Youth; Writer,!!!!!!h4cked!!!!!!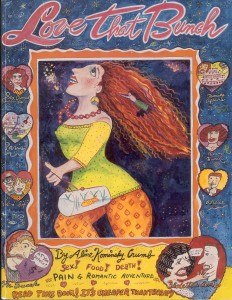 The Autobiographical Stories, Aline Kominsky-Crumb
COMMENTS
Special Honors:
Horror comics curated by Karswell; Sorcery, Steve Jackson & John Blanche; Gadget, Haruhiko Shono
Casey Brienza
Contributing writer, The Journal of Popular Culture, Journal of Graphic Novels and Comics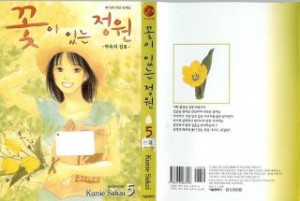 Hanazakari no Niwa, Sakai Kunie
Scott O. Brown
Scriptwriter, Nightfall and Atlantis Rising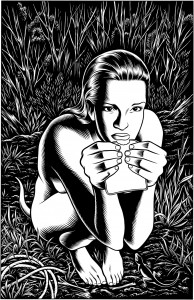 Black Hole, Charles Burns
Alex Buchet
Contributing writer, The Hooded Utilitarian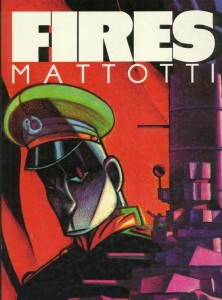 Fuochi [Fires], Lorenzo Mattotti
Kurt Busiek
Co-creator & scriptwriter, Astro City; scriptwriter, Marvels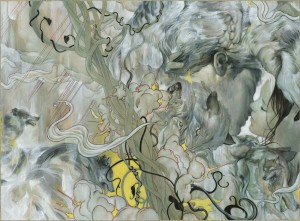 Fables, Bill Willingham & Mark Buckingham, et al.
Sean Campbell
Writer, Don't Cross the Streams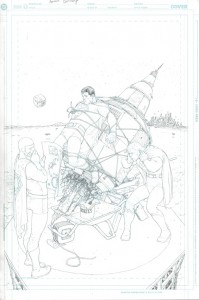 All-Star Superman, Grant Morrison & Frank Quitely
Bruce Canwell
Associate Editor, Library of American Comics; scriptwriter, Batman: The Gauntlet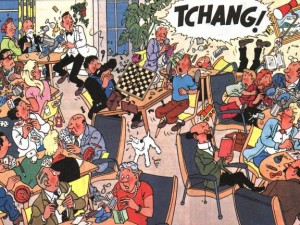 Tintin in Tibet, Hergé
COMMENTS
Click here to read Bruce Canwell's comments on his selections.
Greg Carter
Creator, writer Love Is in the Blood; co-creator, writer, Perfect Agent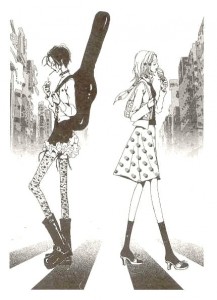 Nana, Ai Yazawa
COMMENTS
[On Kabuki] Scarab is my favorite single volume.
[On Hopeless Savages] Ground Zero is my favorite volume.
Scott Chantler
Cartoonist, Two Generals, Northwest Passage, and the Three Thieves series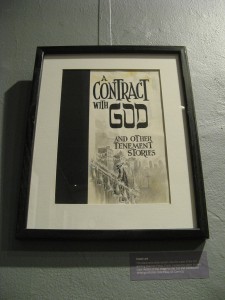 A Contract With God and Other Tenement Stories, Will Eisner
Jeffrey Chapman
Assistant Professor of English, Oakland University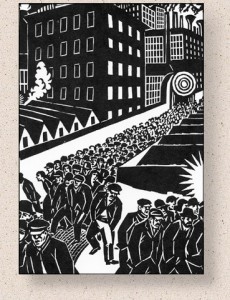 The City, Frans Masereel
Hillary L. Chute
Assistant Professor of English, University of Chicago; author, Graphic Women: Life Narrative and Contemporary Comics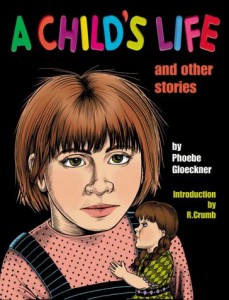 A Child's Life and Other Stories, Phoebe Gloeckner
Seymour Chwast
Illustrator & graphic designer extraordinaire; cartoonist, Dante's Divine Comedy: A Graphic Adaptation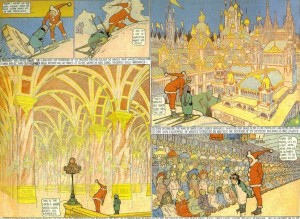 Little Nemo in Slumberland, Winsor McCay
Michael Clarke
Contributing writer, Communication, Culture & Critique and Television & New Media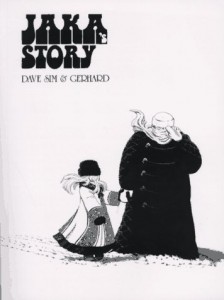 Cerebus: Jaka's Story, Dave Sim & Gerhard
Robert Clough
Writer, High-Low; contributing writer, The Comics Journal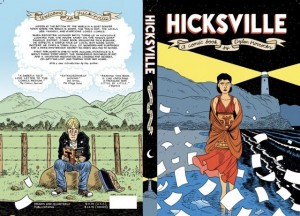 Hicksville, Dylan Horrocks
COMMENTS
This is one of those impossible questions, and my answers might tend to vary over time. My answers are a combo of what I think is "best" as well as those comics that drew (and draw) the most marked aesthetic reaction.
Brian Codagnone
Cartoonist, Misfits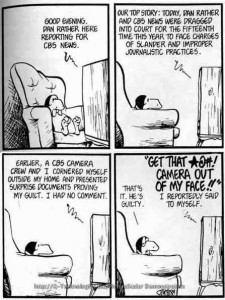 Bloom County, Berkeley Breathed
Sean T. Collins
Writer, AttentionDeficitDisorderly; contributing writer, Robot 6 and The Comics Journal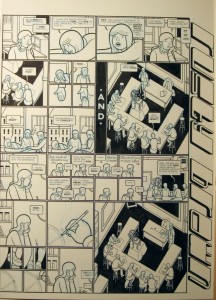 Rusty Brown, Chris Ware
Barry Corbett
Cartoonist, Ginger & Shadow and Embrace the Pun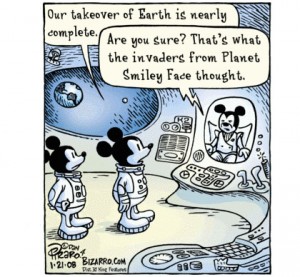 Bizarro, Dan Piraro
Roberto Corona
Cartoonist, Welcome to Heck; penciler, Egypt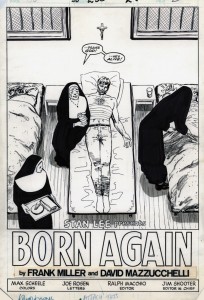 Daredevil: Born Again, Frank Miller & David Mazzucchelli
Jamie Cosley
Cartoonist, Animal Office Funnies; illustrator, Priscilla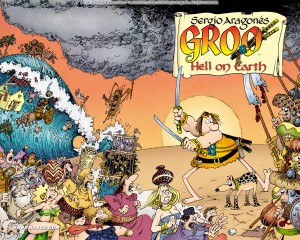 Groo the Wanderer, Sergio Aragonés, et al.
Dave Coverly
Cartoonist, Speed Bump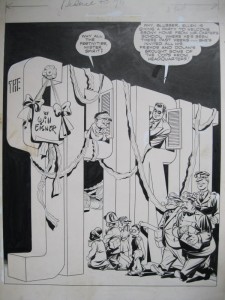 The Spirit, Will Eisner
Calvin and Hobbes, Bill Watterson
The Editorial Cartoons, Jim Borgman
Krazy Kat, George Herriman
The MAD Cartoons, Sergio Aragonés
The New Yorker Cartoons, George Booth
Peanuts, Charles M. Schulz
Pogo, Walt Kelly
The Single-Panel Cartoons, B. Kliban
The Single-Panel Cartoons, Quino
The Spirit, Will Eisner
Warren Craghead
Cartoonist, How to Be Everywhere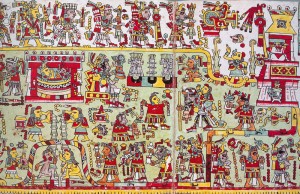 The Codex Nutall
Corey Creekmur
Associate Professor of English, The University of Iowa

Gasoline Alley, Frank King
Tom Crippen
Contributing writer, The Comics Journal, The Hooded Utilitarian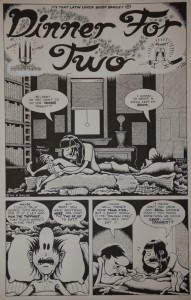 Buddy Bradley, Peter Bagge
__________