These reviews all ran on Knoxville Metropulse
_______________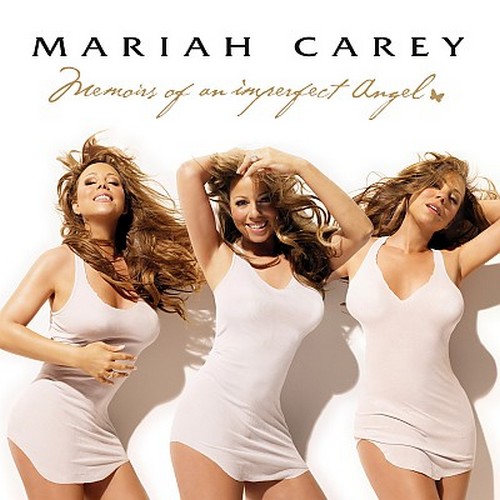 Mariah Carey, Memoirs of an Imperfect Angel
Nineteen years into her career, Mariah Carey remains almost uncannily consistent. Though she's had her ups and downs, certainly, she is, at this stage, neither a bloated self-parody nor a longtimer settling into a comfortable groove of second-tier irrelevance. Instead, she's what she always was — an immensely talented singer and songwriter who is also the apotheosis of MOR. So thoroughly does she embody easy-listening that she transforms everything she touches. A shout out to ODB? A handful of dancehall oh-oh-ohs? Even, believe it or not, marching band arrangements? All of it turns seamlessly to sugary smooth radio gold — "Candy Bling" as one particularly appropriate song title puts it.
Some may sneer at the plastic artificiality of it all; Jim Derogatis, for example, whined his indie-rock whine about how Mariah's too corporate because she has Elle ads in her CD. And, yeah, it's true — she's not torn up over her success like Kurt was. But perhaps in part for that reason, she was able to stick around, and so we have songs like "h.a.t.e.u," a languid break-up ballad begging for a change that never comes. "I can't wait to hate you," she sings in harmony with herself, hitting her inevitable whistle register notes like overdetermined cries of pain. The familiarity is comfort and ache both at once — the sadness and joy of still, still, still being yourself. Mariah really does make more sense the longer she stays at it, laying down the same surface over and over with painstaking craft, until even our shallowest dreams and hurts seem to echo with depth.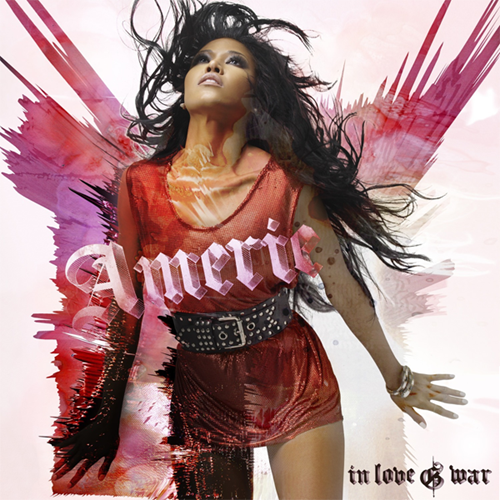 AmerieIn Love & War
If funk could walk, the first twelve minutes of In Love & War would be Jesse Owens. Producer Rich Harrison may be gone, but Amerie can still slam the dance floor harder than anyone since Prince — and at moments you have to wonder if even the unpronounceable glyph himself wouldn't have to jump back and beg for mercy at the virile swagger packed into Amerie's every devastating "ooo!" The jagged, repetitive drums and percussive horns of "Tell Me You Love Me" are (gloriously) reminiscent of Amerie's own "1 Thing"; "Heard 'Em All is based around a sinuous pseudo-Bollywood loop that gets worked so hard it transmutes into rasta declamation. "Dangerous" and "Higher" combine classic rock and funk into a seamless, explosive package that makes even successful fusions like P.E. or Funkadelic seem a little naïve and klutzy.
There are nine more songs here, but…well, really the less said about them the better. Amerie's clipped, declamatory phrasing, so perfect on the funk, sounds blandly uninvolved when she slows down the tempo, and even her best ballads come nowhere near the passion or invention of Mariah Carey…or even Britney, for that matter. Someday, maybe, Amerie will recognize her strengths and make an album that kicks from start to finish — and when she does, that album will be one of the greatest funk documents of all time. In the meantime, if four perfect tracks are all I get, I'll take them and say "thank you."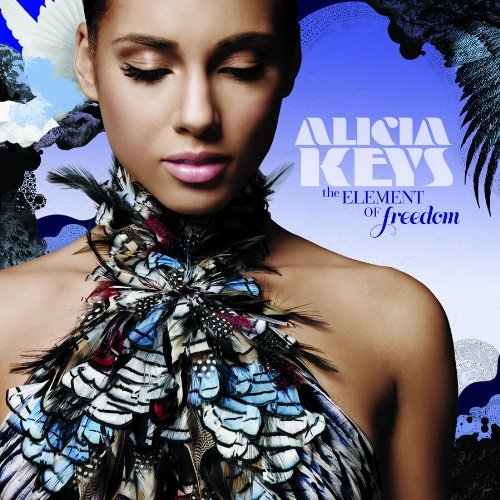 Alice Keys,Element of Freedom
"I just want you to feel a sense of freedom, I want you to feel out-of-the-box, feel inspired," Alicia Keys said about her new album on BET. And, yep, Element of Freedom sounds exactly like she wants you to feel that. There's lots of breathing in earnestly to tell you that she's, like; earnest; lots of inspirational lyrics about how she wants to know how it feels to fly and how she'll be waiting through distance and time. And lots of songs which start soft and then swell up as she emotes. Earnestly.
Amidst all the classy blandness and kind-of-funky-but-oh-not-too-much hooks, the Beyonce collaboration struts in like a red hot diva determined to set someone's dreary ass on fire. Suddenly we're talking about texting over a beat that isn't embarrassed to be a fucking beat, and you've got a vocalist singing nonsense lyrics not like she's earnest, but like she's going to throw you down on the ground and grind your NAACP Image Award so hard that it breaks in half.
As for the rest of the album…well, Keys' piano-driven "Empire State of Mind" probably isn't significantly more clichéd and/or unendurable than Billy Joel's piano-driven "New York State Of Mind." Faint praise, yeah, but it's all I've got.