About a month ago, I bought a comic book, read it, jotted down my response thoughts and moved on. As it happens I did not publish these thoughts. A little bit ago, I reread my written response. Then I reread the comic book itself. Then I set about crafting a new response. The second attempt at a response was worse than the first. The second reading of the text was less appreciative than the first reading. Time had passed. My opinion of the work had changed.
Since comic books are rooted in a periodical, serial paradigm, many of them are not even designed to be reread too many times. They become outdated the moment that a new installment become available for purchase. Those first impressions become our sole impressions.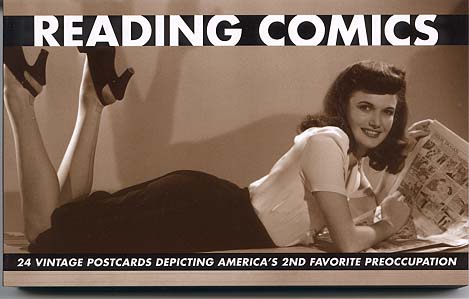 ________________________
One of my personal short term goals is to read fewer comics. Read fewer things but read them harder. Read deeper. Soak them up and find things that a Wednesday-evening spree-reader might overlook. Perhaps those somethings that I seek simply aren't present in many comic books. That's fine too. I need to do fewer things. I need to be less frantic.
I need to relax. In all possible senses of the idea.
But my enthusiasm for sequential art burns bright as always. What I think that I would like to do is attempt to focus my enthusiasm on a handful (or fingerhold) of things rather than attempting to shovel a stack of magazines into my face every Wednesday evening.
____________________
Cartoonists spend enough time making comics, the least we can do as readers is spend some time reading them.
____________________
What is gained? What is lost? What changes for you as you reread comics? Do you reread comics? I don't mean skimming or flipping to favored scenes. Do you restart a comic book and read it straight through the way you did when you first encountered it?
Here is my prompt for you: which comics have spent the greatest amount of time reading? For academic reasons, for your job, for fun, for nostalgia, to settle arguments–what are the comics that you personally read and reread?
And why?