Enrico Caruso (1873–1921) was one of the most celebrated opera tenors in history. He was also a deft and witty caricaturist — not least of himself, as shown below: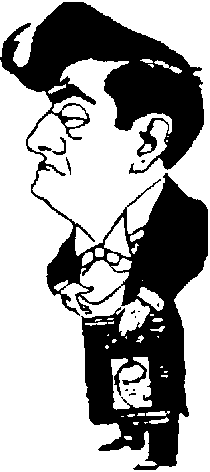 Caruso was prolific and generous with his cartoons, often including them in letters to his fans. They show a wide variety of line styles, from delicate to bold.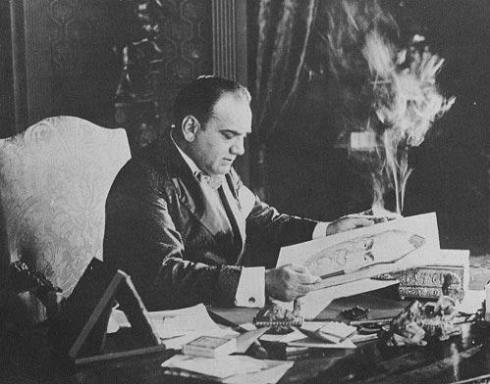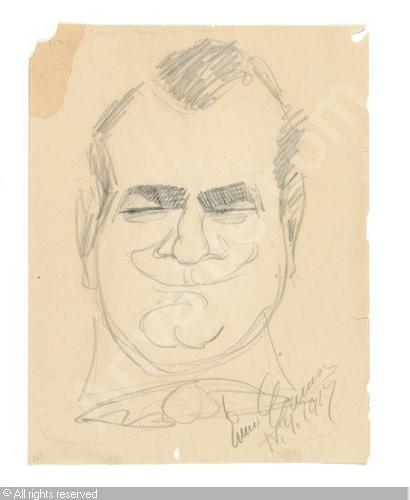 Many of them depict him in costume for one of his roles. Below, Caruso as Lieutenant Pinkerton in Puccini's Madame Butterfly, which he sang in 1906: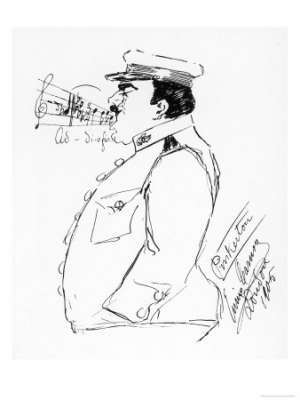 As Federico Loewe in Franchetti's Germania:
As Don José in Bizet's Carmen: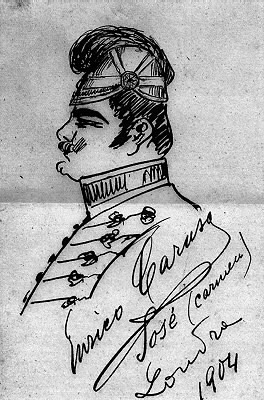 He also caricatured other luminaries of the music world. Giuseppe Verdi: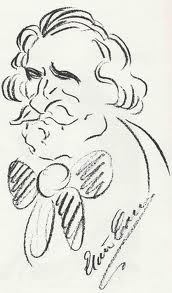 The Mexican tenor José Mojica: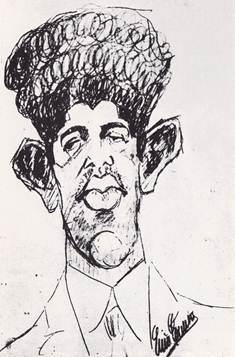 The conductor Arturo Toscanini, an important figure in Caruso's life; it was in his 1900 production of Puccini's La Boheme at the Scala in Milan that Caruso achieved stardom: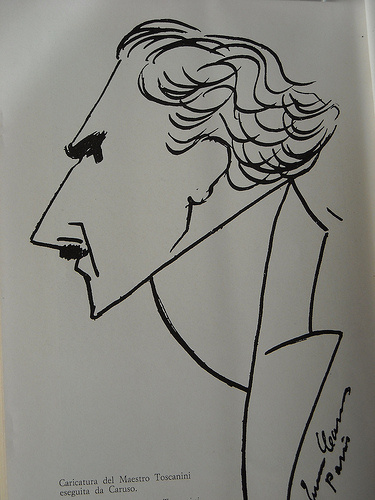 The soprano Amelita Galli-Curci, who co-starred with Caruso in Rigoletto: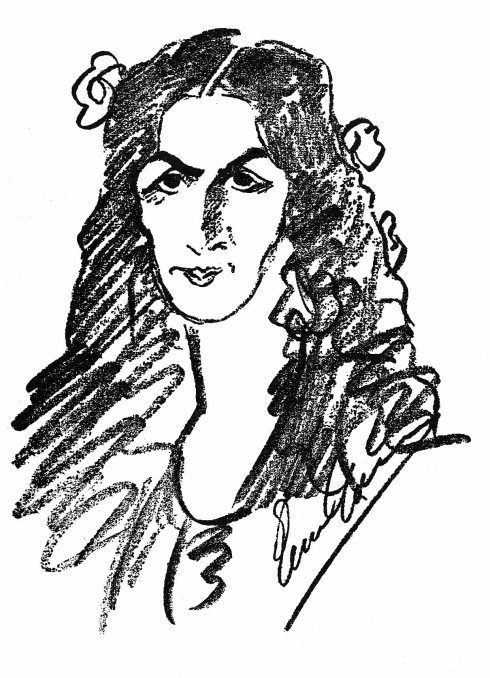 The composer and conductor Gustav Mahler, who was the director of New York's Metropolitan Opera House when Caruso was engaged there; this portrait was drawn for The Musical Courier magazine.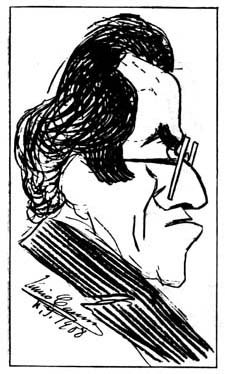 The composer Leoncavallo, author of I Pagliacci: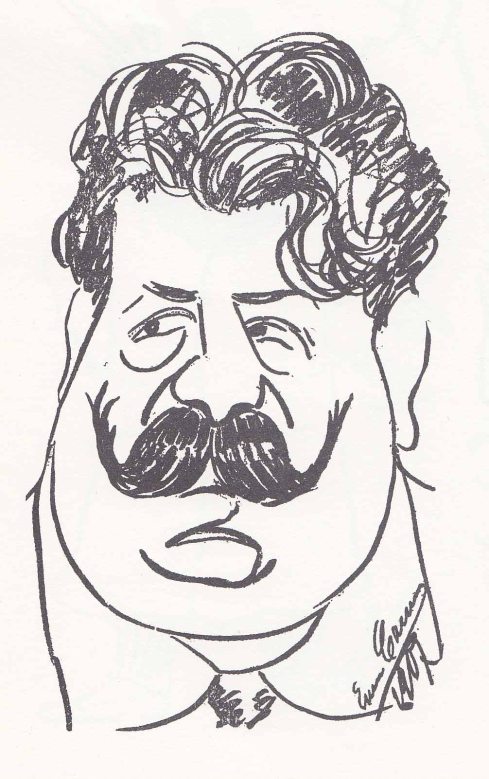 Caruso in the role of the clown Canio in I Pagliacci; Caruso's recording of the opera's song Vesti la Giubba ("On with the Motley") was the first record to sell over a million copies: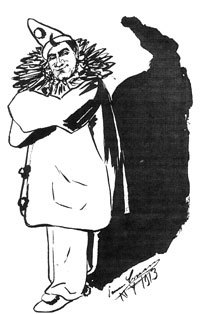 A recording of Vesti la giubba may be found here.
Below is a rare group drawing, depicting the rehearsal for Puccini's La Fanciulla del West ("The Girl of the Golden West"), for which Caruso created the role of Dick Johnson in 1910: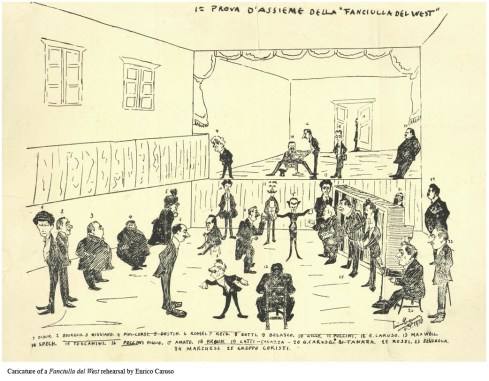 Click on image to enlarge
Caruso didn't confine himself to music-realated subjects; here is his rendering of U.S. President Theodore Roosevelt, with whom he was acquainted: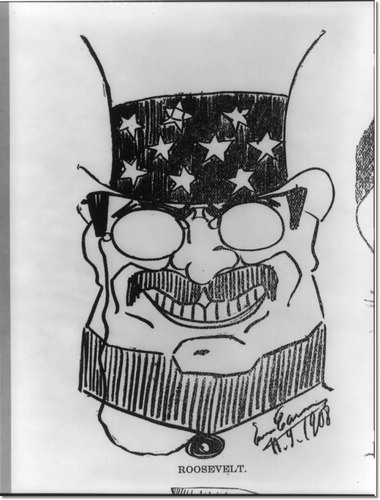 Roosevelt served the superstitious Caruso as a good-luck charm on a day of disaster.
In 1906, Caruso was performing Carmen in San Francisco when the great earthquake and fire destroyed the city. Caruso was found walking the streets, disoriented and weeping, clutching a signed photograph of the President to his chest. He ran into the actor John Barrymore, fresh from a brothel, who persuaded the tenor to sing to calm the panicked crowds.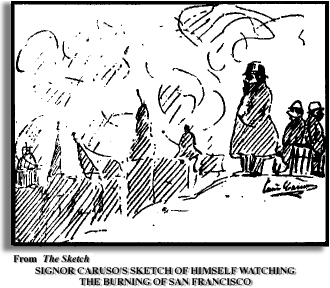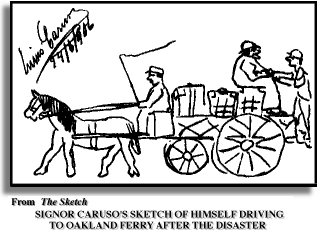 Caruso's talent for caricature extended to sculpture, as seen in this bust of himself as a 'laughing Buddha', which he presented to Toscanini: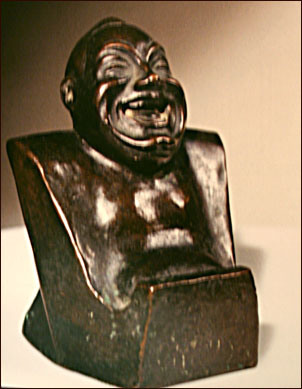 He was not above using his fame to swing lucrative endorsement deals, as we can see from the following advertisement for Pianola– illustrated by the singer: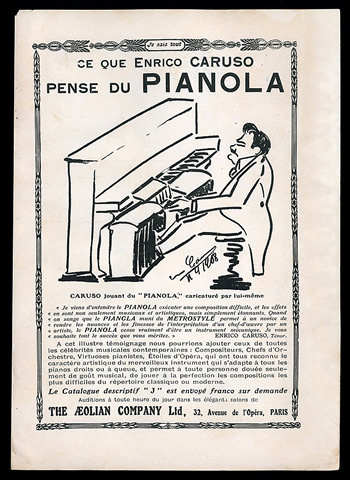 But he also donated his talents for good causes: below, Caruso mans a quick-sketch booth for charity, drawing Mrs Albert Gallatin.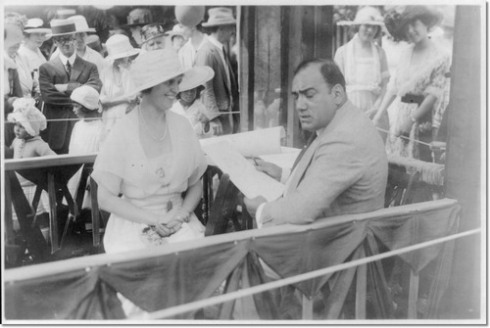 He published several books of his caricatures and cartoons; this one dates from 1914. I like the cover drawing below best of all his self-portraits: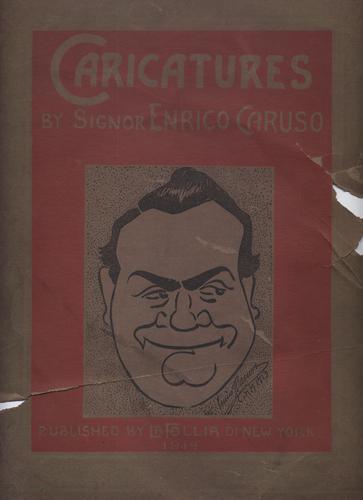 These 'transformation' drawings show a delightful playfulness: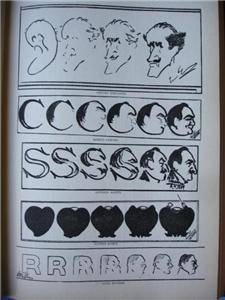 Enrico Caruso's cartoons all evince a spirit of light mockery without a hint of meanness; seeing them, I can believe that the great tenor would have made excellent company!