(A call for nominations and submissions.)
This is the final list of nominations for 2012. The judges are now deliberating on the nominations and we should have the list of articles with the highest number of votes by the end of January.
Reiteration: Readers should feel free to submit their nominations in the comments section of this article. Alternatively I can be reached at suattong at gmail dot com. Web editors should feel free to submit work from their own sites. I will screen these recommendations and select those which I feel are the best fit for the list. There will be no automatic inclusions based on these public submissions. Only articles published online for the first time between January 2012 and December 2012 will be considered.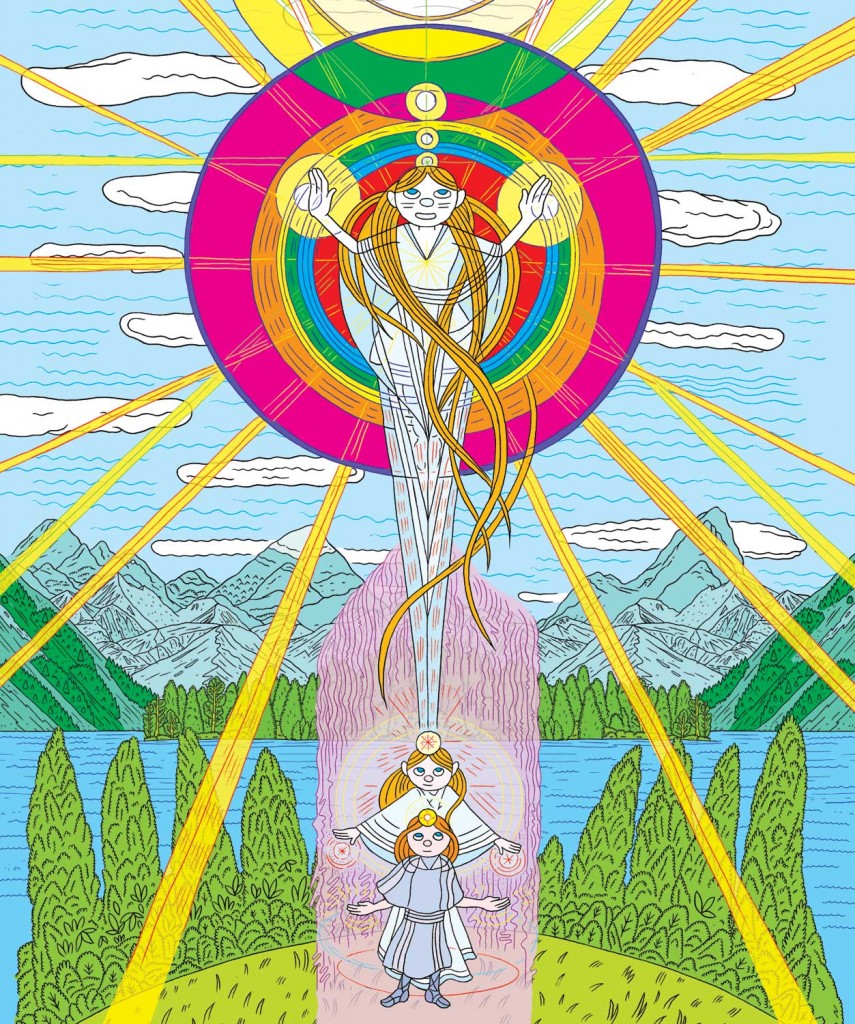 Jenna Brager on Madeleine L'Engle and Hope Larson's A Wrinkle in Time.
Jacob Canfield – "Subversion, Satire, and Shut the Fuck Up: Deflection and Lazy Thinking in Comics Critcism".
Brian Cremins – Captain Marvel, The Master, and the Feminine Embrace.
Michael Dirda – "A Duckburg Holiday". I don't think Michael Dirda does that many comics reviews so I'm including it here more as a formality. It's probably more competent than great.
Elisabeth El Refaie – "Visual authentication strategies in autobiographical comics".
Emma (of Get Me Some Action Comics) on Sex in The Walking Dead.
Glen David Gold – "The Lure of the Oeuthre: On Charles Portis and Flannery O'Connor".
Nicholas Labarre on Paul Karasik and David Mazzucchelli's City of Glass.
David Large – Palimpsests and Intertexts: The Unwritten.
Peter Tieryas Liu On Chris Hedges and Joe Sacco's Days of Destuction, Days of Revolt.
Adrielle Mitchell – "Is Comics Scholarship Ekphrasis?"
Andrei Molotiu – "Abstract Comics and Systems Theory"
Rick Moody – "Fugue for Centrifuges: On Chris Ware's Building Stories" (Nominated by a jury member)
Jason Thompson on The Heart of Thomas.
Gabriel Winslow-Yost on the works of Chris Ware.
The Comics Journal
Craig Fischer – "The Lives of Insects: On Photography and Comics"
Katie Haegele on Ron Regé, Jr.'s The Cartoon Utopia.
Nicole Rudick on Frank Santoro's Pompeii
A selection of Building Stories Essays by Martha Kuhlman, Katherine Roeder, Daniel Worden, David Ball, Matt Godbey, Margaret Fink, Georgiana Banta, Joanna Davis-Mcelligatt, Shawn Gilmore, Peter Sattler, Paul Karasik, and Craig Fischer.
The individual essays are linked to here for the judges to peruse. Since this process is only selecting individual pieces of comics criticism, the roundtable as a whole is not eligible for consideration.
Also see: