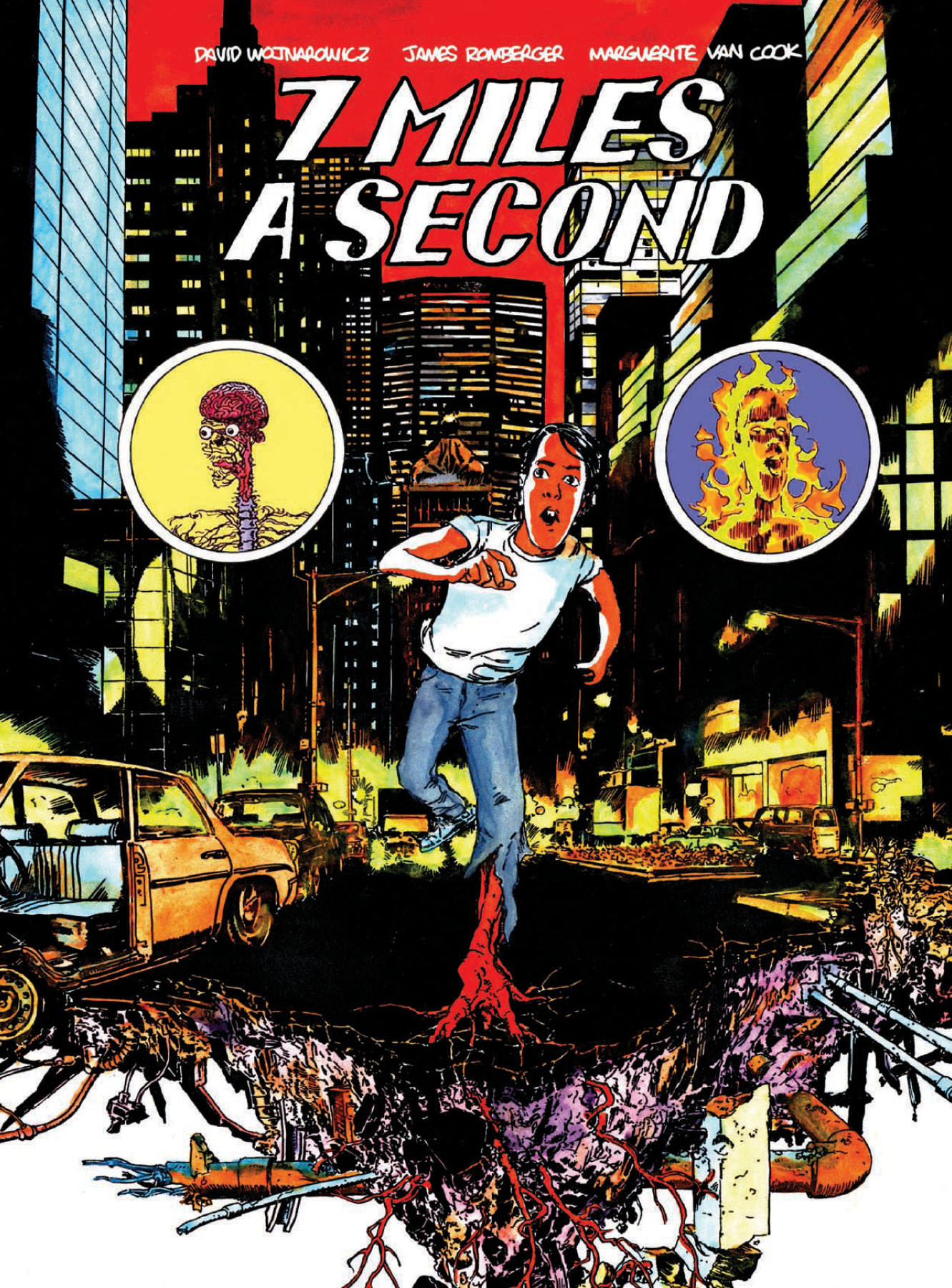 On HU
Featured Archive Post: Alex Buchet on EC comics, accuracy and morality.
Reading Anna Akhmatova's poetry as comics.
Reading Paul Celan's poetry as not comic.
Sudee on Kieron Gillen's phonogram and the power of britpop.
Sean Michael Robinson on why Downton Abbey isn't very good.
Robert Jones, Jr. explains why he is no longer reading mainstream comics.
I talk about Ursula K. Le Guin's Left Hand of Darkness and a world without imperialism.
Chris Gavaler on Robin Hood and the history of sex abuse in the Catholic Church.
Our weekly music sharing post featuring Horowitz playing Scarlatti.

Utilitarians Everywhere
At Slate I reviewed David Wojnarowicz, James Romberger, and Marguerite Van Cook's amazing graphic novel 7 Miles a Second.
At the Atlantic:
—I talk about She Devil! Forgotten super femme fatale!
—I reviewed Emmylou Harris and Rodney Crowel's new album and talked about Emmylou's career as a collaborator.
—I argue that rom coms are crap because Hollywood sucks, not because love has won out over all in our culture.
—I picked Funeral Mist's White Stone as a track of the day.
At Splice I talked about Destiny's Child's awesome Christmas album.
At Splice I talked about Chinese electronica hipsters White+
Last Saturday I got to talk a bit about Wonder Woman at a screening of a documentary about her at Chicago Filmmakers.

Other Links
Sharon Marcus defends cats.
Michael Nugent analyzes sexist facebook photos.
TNC on my racist city.
Sarah Carr on the hurdles poor kids face on getting into colleges.
Ashle Fetters on nicknaming your romantic prospects.
Robert Stanley Martin reviews Game Change, which he argues is unfair to Palin.

This Week's Reading
Finished Ursula K. Le Guin's Left Hand of Darkness and started Anne Bronte's The Tenant of Wildfell Hall. Oh…I think I failed to mention that last week I read Anna Akhmatova's poems, translated by D.M. Thomas. Also I watched the Wigs channel's web series Blue for a review. Oh, right, and still reading the Fellowship of the Ring to my son…though almost done.