News
Tom Spurgeon reports that Kim Thompson has been diagnosed with cancer. I had my first online troll battle (via email) with Kim way back when. I hope he beats this thing and is around for many more. You can find the address to send well wishes at the link.

On HU
Featured Archive Post: Jog on Alan Moore and his collaborators.
Me on Darkest America, a book about the black blackface tradition.
Me on Nate Silver and the morality of prediction.
Alex Buchet on the cartoons of bandleader Xavier Cugat.
Kailyn Kent on gallery art and comic book splash pages.
We started organizing our upcoming music roundtable.
I argue that film Boromir is better than book Boromir.
Domingos Isabelinho on Jochen Gernet. Watch Betty and Veronica race to the war!
Jacob Canfield on poetry about the Legion of Super-Heroes.
Our Friday music sharing post, featuring Brooke Valentin's The Thrill of the Chase.

Utilitarians Everywhere
At the Atlantic:
— I talk about Julia Stiles' YouTube series Blue, and the obsession with the secret lives of prostitutes.
— I review the Suuns new album — indie rock for the state fair.
— I review the documentary It's a Girl, about sex selective abortion in China and India.
At Splice
— I argue that if you're not going to moderate comments, you should just get rid of them.
— I review Tweet's lovely new ep.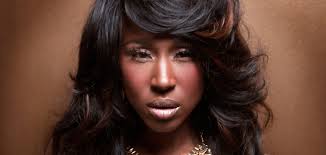 Other Links
Slate on Shirley Jackson.
C.T. May on Isaac Hayes and the alternative minimum tax.
Felix Salmon tells internet freelancers to abandon all hope.
Molly Westerman on how her son fell in love with a girly book series.
The Producer of the film It's a Girl responds to my review.

This Week's Reading
I finished Anne Bronte's Tenant of Wildfell Hall (which was a bit disappointing.) Read Christine Yano's Pink Globalization about Hello Kitty's global reach for a review. Started Stephenie Meyer's The Host, also hopefully for a review.