Yesterday for our indie comics in context roundtable I posted a list of some HU posts on indie comics by women. Katherine Wirick pointed out that we've actually had a lot of posts here by female indie comics creators. So, what the hey, I thought I'd list some of them. Apologies if I miss anyone!
Katherine Wirick on Rorschach as victim of abuse.
Miriam Libcki on Mary Sue
Marguerite Van Cook on Kants' numerical sublime in comics.
Ariel Schrag on her comic Likewise.
Sarah Horrocks on Salammbo
Shaenon Garrity on the Drifting Classroom.
Anja Flower on Edward Gorey
Vom Marlowe's Experimental Comic
Lilli Carré's Disillusionment of 10 o'clock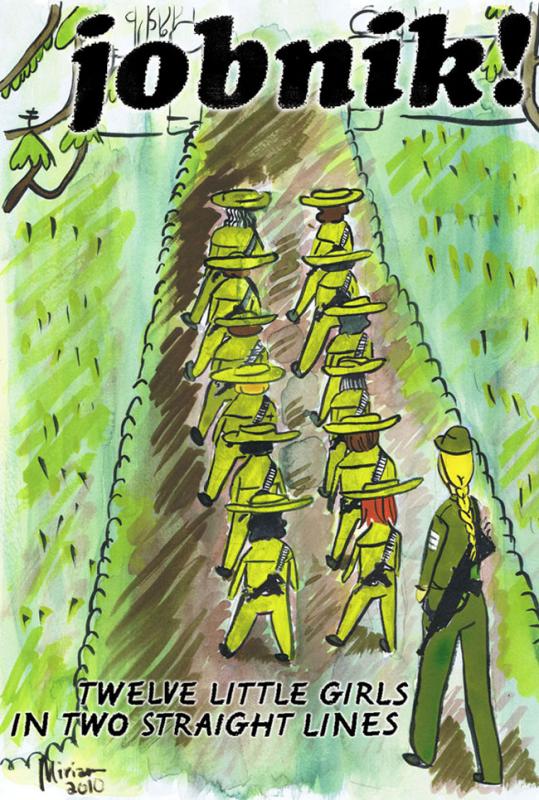 Jobnik, by Miriam Libicki,
who wrote for HU way back when.