This week during our indie comics roundtable an anonymous commenter argued that HU should spend more time on the work of female indie comics creators. I don't necessarily disagree with that. But I thought maybe in the meantime I could link to some of our coverage on that topic in case people want to poke around in the archives. So, in no particular order:
We've done a number of posts on Carla Speed McNeil.
I wrote this piece a while back on Edie Fake's Gaylord Phoenix.
Ng Suat Tong on Alison Bechdel's Are You My Mother.
Caroline Small on authenticity in the work of Aline Kominsky-Crumb.
A piece on Kate Beaton's comics.
Erica Friedman interviews Marguerite Dabaie.
Our roundtable on Ariel Schrag's Likewise
Caroline Small on Anke Feuchtenberger and Scopophilia.
Domingos Isabelinho on Shannon Gerard.
Domingos Isabelinho again on Dominique Goblet and Nikita Fossoul.
From way back, a roundtable on Okazaki's Helter Skelter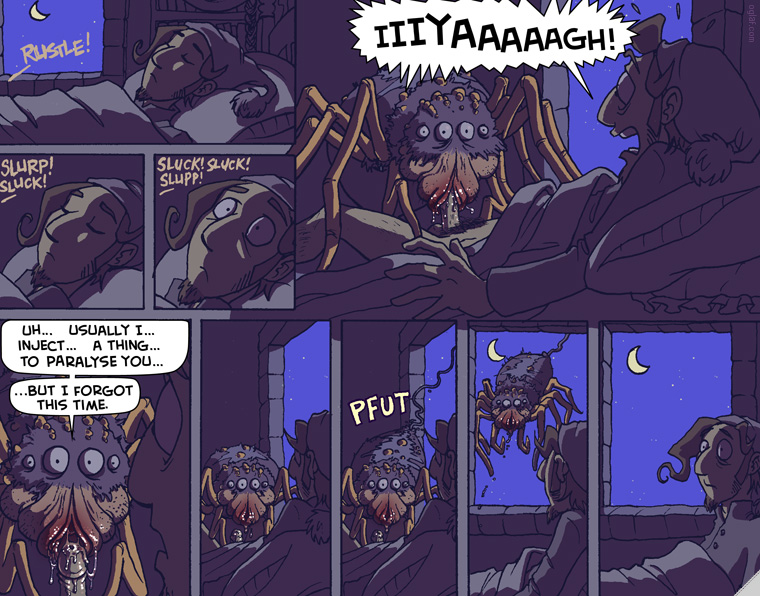 A page from Oglaf, a female-created indie comic that HU has not covered.