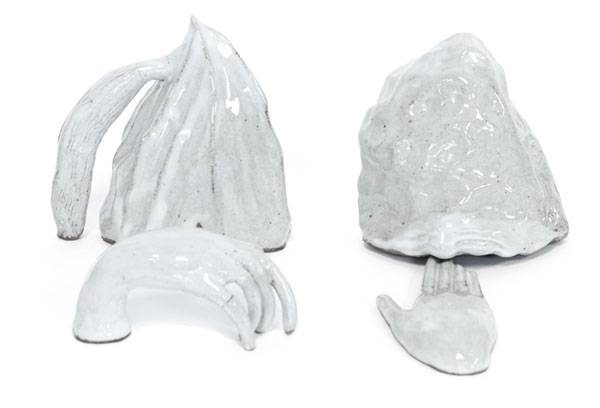 from Lilli Carre's show at the MCA in Chicago

News
The holidays are upon us, obviously. Not exactly sure what posting here will be like. We'll definitely have new posts Monday and Tuesday, and PencilPanelPage is posting Thursday…so, yeah, we'll be around in some form or other most of the week. So stop by if you have a minute to spare from the merriment.
On HU
Featured Archive Post: Richard Cook with a gallery of Super-Santa covers.
I talk about the Regency Romance as horror and the Cecelia Grant's Blackshear series.
I write about the small as life pleasures of Tolkien's The Hobbit.
Orion Martin asks "What if the X-Men were black?"
Robert Stanley Martin is mostly underwhelmed by Julie Maroh's comic "Blue Is The Warmest Color.
Chris Gavaler on Paul Revere, Batman,and jihad.
I wrote about the first X-Men comics in which the X-Men behave as establishment lackeys.
Michael A. Johnson on Christmas and the seasons of Krazy Kat. This finishes up the PPP Krazy Kat roundtable.

Utilitarians Everywhere
At the Chicago Reader I reviewed Lilli Carre's lovely show at the MCA in Chicago.
At Salon:
—I listed 14 country songs for people who hate country.
— I talked about Her and Philip K. Dick and empathy for white guys.

Other Links
At the Atlantic I talked about Vivian Maier and the uncomfortable politics of outsider art.
At Splice Today I talk about
—America's educational apartheid, and how you can't fix schools by fixing schools.
— conservatives, progressives, and polygamy.

Other Links
Mari Naomi writes about being harassed onstage at a comics panel. Scott Lobdel, who was the harasser in question, apologizes.
And how to discourage women from cartooning.
Ta-Nehisi Coates on the toughest gang in Chicago.
Wazhma Frogh on the problem with trying to save victims of human trafficking when you don't know what you're doing.
Meghan Murphy on twitter feminism.
As Brienne point out, this music best of from Mother Jones is pretty funny.
Some idiot plagiarized Dan Clowes, if you haven't already heard.