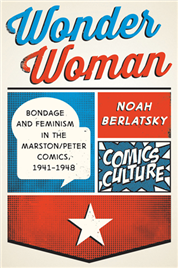 News
Rutgers put up a prepub page for my book! You can see the cover and everything (or just look up above there)!
On HU
Featured Archive Post: Robert Stanley Martin on Brassai's photography.
I wrote about why I like Piss Christ.
A brief thread on overrated and underratd photography, strongly suggesting that nobody cares about photography much.
Kailyn Kent on wine labels for male insecurity.
Chris Gavaler argues the world is ready for superheroines kicking butt on the big screen.
Me on Ms. Marvel, female superheroes, and aggression (or the lack thereof.)
Adrielle Mitchell on Luke Pearson's Everything We Miss, time, space, and loss.
Erotic artist Michael Manning on Beardsley and the gay utopia.

Utilitarians Everywhere
At the Atlantic I wrote about why I still like Star Wars. (It's the dirty robots.)
At Salon:
— you say rockist, I say poptimist, let's call the whole thing off
— I wrote about The Bechdel Test and shaming women's genre works.
At Splice Today I wrote about:
— how having the U.S. pay attention to Nigeria isn't necessarily in the best interest of Nigeria.
— Myra Greene's book My White Friends and the invisibility of whiteness.
At the Center for Digital Ethics I wrote about the Ethics of Ride Sharing, of all things.

Other Links
Michael Carson on taking the war out of war literature.
Zeynep Tufecki on Nigeria and the politics of attention.
Ta-Nehisi Coates on how racism was deployed against Bill Clinton (and Lincoln, for that matter).
Kathleen Geier on conservative family trees and the cult of victimhood.
Nobody watches Game of Thrones.
Tracy Q. Loxley on underreporting sexual harassment.