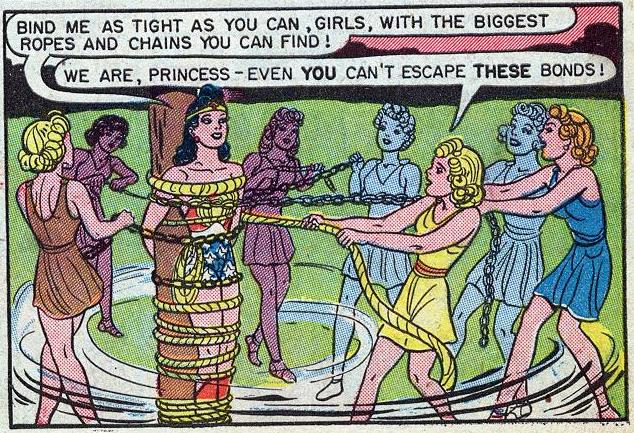 As many folks know, my book on feminism and bondage (and so much more) in the original Marston/Peter comics is coming out in early 2015 from Rutgers University Press. And this is your chance to get a discount on your preorder! Just call the number below and give them the code thingee down there. Or you can hop over to the website.
Still unsure? Wondering, is this for me, this Wonder Woman and bondage and feminism and cross-dressing villains and space kangaroos? Well, why not check out my multi-year effort to blog through every single issue of Wonder Woman. See eruptions of ectoplasmic bondage tentacles! See Seal Men and Mole Men saved by the love of a good woman! Revel in every variety of sorority spanking rituals! Wonder Woman will be implanted on your brain, and all of you (of every gender) will be more womanly and better for it.
So buy the book, damn it. Aphrodite commands you.
Oh, and if you do buy it, leave a comment and let me know if you feel like it. I remain uncertain that anyone will want to read the thing, so counter-evidence would be appreciated.