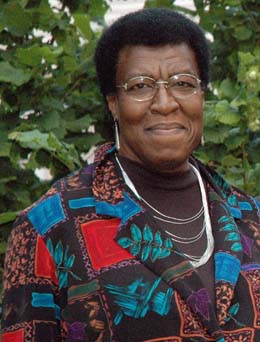 This is the index for our Octavia Butler Roundtable. Posts are listed in chronological order.
Qiana Whitted — "Ugliness, Empathy, and Octavia Butler"
Lysa Rivera — "Power, Change, and Science Fiction"
Kailyn Kent — "Deus Ex Machina By Alien"
Octavia Butler: Best and Worst
Noah Berlatsky — "How Do You Say 'Love' In Alien, Or Vice Versa"
Vom Marlowe — "Wild Seed: A Curious Love Story About Family"
Alexis Pauline Gumbs — "When Goddesses Change"
A.Y. Daring — "When Loss Becomes You"
Julian Chambliss — "The Body Envisioned: Octavia Butler"
Noah Berlatsky — "Pattern Flattener"
Charles Reece — "Is Survival Always The Best Option? Pessimism, Anti-Natalism, and Blood Children"
_____
To see all HU posts on Octavia Butler, including those from before the roundtable, click here.