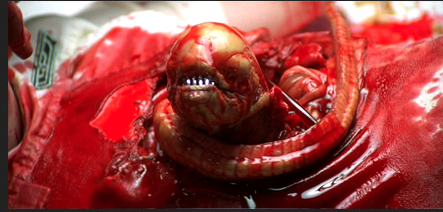 News
The first column in the romance novel criticism series I'm editing at Public Books went up. Kathleen Gilles Seidel wrote about Jane Austen in space!
On Patreon
An extended version of my essay on Advantageous, and neoliberal hell.
Utilitarians Everywhere
At Reason I wrote about Tom Nichols' inexpert book on the death of expertise.
At the Forward I wrote about how Magneto has always been a Nazi.
At Quartz I wrote about:
—Stealing Fire and billionaires self-actualizing.
—Maxine Waters, and listening to black women rather than Trump voters.
At Flavorwire I interviewed Nnedi Okorafor about her novella Binti, colonialism and jellyfish.
At Random Nerds I wrote about B'wana Beast!!!! and rejiggering the Mighty Whitey trope.
At Playboy I wrote about Life, which is Alien for scrubbed professionals who hate immigrants.
At Trackrecord I interviewed the folks at Audiotree about the business of making live video recordings for indie bands.
At Splice Today I wrote about:
—Dirty Harry and the fascism that dare not speak its name.
—the Spider-Man trailer which looks like all the other MCU trailers, yay.